Rewell Society Continues its Strong Charity Drive in 2019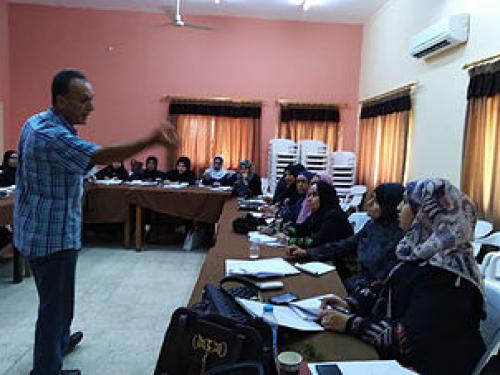 Rewell Society has actively been involved in countless capacity building and charity projects since its establishment in 1992. The last few years, however, has seen an increase in these activities. The Society was also restructured in 2016 to deliver more effective and efficient charity works in Jordan. 
Late last year, the Society has also concluded its part of a major EU-funded project for building capacity across rural Jordan, with a focus on the role of women in labor and entrepreneurship. The Society has also become instrumental in funding micro-projects in the Jordan Valley, many of which are aimed at empowering women and their role as breadwinners. These projects were donations collected for establishing basic sustainable income for underprivileged families. Such projects included supplying grapevines and building arbors to produce the commodity of grape leaves and grapes in Northern villages in Ghor Al Urdun. The Arab Group for the Protection of Nature (APN) had also participated by donating the grapevines. 
The Society also concluded a feasibility study for the supply of chicken coups. The study was submitted to Invest Bank in Jordan for a grant consideration of JD10,000. 
Other similar studies were also concluded for the purpose of generating donations for multiple projects planned in 2019. Other donations are also sought for training and capacity building in rural areas to help women entrepreneurs establish micro businesses. Examples of these project plans include micro dairy and okra farms as well as cattle raising.  The Society has received an initial confirmation from Invest Bank's social committee that the studies would be considered for inclusion in its 2019 budget. 
The Society has also been active in renovating and equipping the computer lab of Al Hashimi Orphanage. This was done in addition to a separate donation of JD500 for the Orphanage's summer camp. The Society has been donating computer labs to different orphanages in Jordan.  Every year, the Society has an established charitable tradition of sponsoring two Ramadan Iftars, one donated by the team of EastNets, the primary contributor to the Society, and another Iftar donated by one of Society's board member.