About Us
The Rehabilitation & Welfare Society (Rewell Society) was founded in 1992 in accordance with Jordan's Charities and Civil Societies Laws. It is registered as an active charity with reference #1032. The Charity operates under, and is in full compliance, with the laws set forth by the Hashemite Kingdom of Jordan, Ministry of Social Development.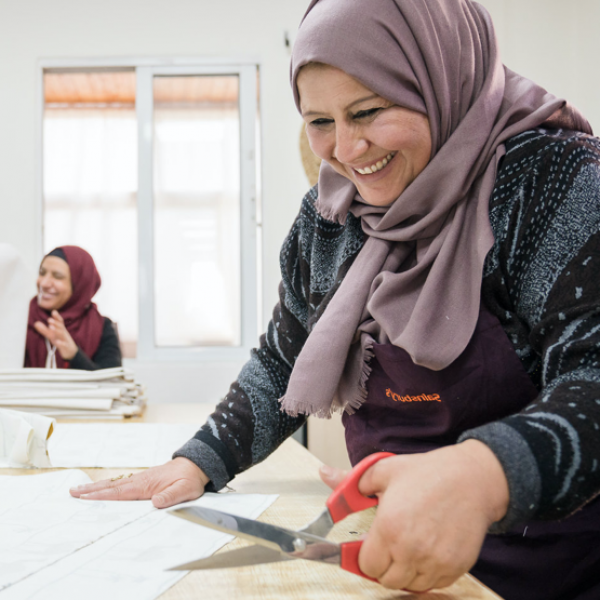 Mission
Our mission is simple. We help underprivileged Jordanians stand on their feet by giving them the financial means and skills to kickstart small projects that generate sustainable income.
Vision
Our focus as an organization is geared toward creating as many successful sustainable micro projects as we can through donations and international aid. Through the creation of opportunities for underprivileged Jordanians, families can cope better with living costs and find hope in the future. 
The core objective of our work is to skill Jordanian labor, especially women, so they're prepared for the future. To accomplish these objectives, we seek funding through donations to develop micro projects. We also collaborate with local and international organizations to achieve our goals.
Our History
Mohamad Ayyash Mulhim founded Rewell Society in 1992 to help alleviate the financial burdens on Jordanians fleeing the Gulf War. The Charity's work started with combating poverty through personal donations, but soon the focus shifted to helping Jordanians acquire new skills that are needed for finding jobs. To accomplish this the Society collaborated with other NGOs to train Jordanians and help them locate jobs. 
Read our Story
Our Part in Building the Nation
Our story, motivation and objectives are about doing our part to make Jordan a better place for all. Interpreting the thoughts of the late King Hussein bin Talal: If each of us laid down a brick we would ultimately create a sustainable powerful national structure. Jordan isn't on lower ranks of the global poverty index, but many young Jordanians still suffer the absence of opportunities. As Rewell Society's founder Mohammed Mulhim discovered, access to knowledge and skills make the foundation of a better nation. 
A Life of Advocacy & Charity
Mohammed Mulhim 
Mohammed Mulhim founded the Rehabilitation & Welfare Society (Rewell Society) in 1992. The Society is a crowning achievement for a long life spent advocating labor rights and democracy in Jordan and Palestine, as well as labor rights advocacy in Arabian Gulf states.
Explore More