Women Farmers Under the Sun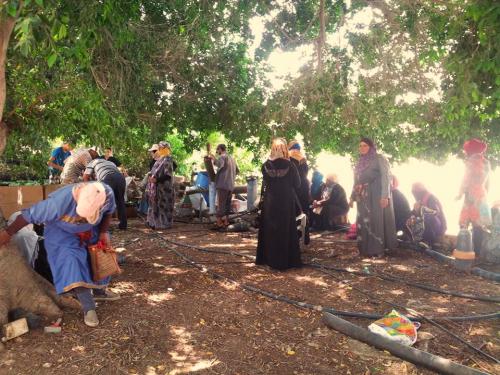 Did you know that a large segment of farm workers in Jordan are women? In this recent photo from the Jordan Valley (الأغوار الشمالية) Jordanian women huddle in the shade of a tree after a long day working in 45C degrees under the sun. Most of them can't afford not to work, having to feed their families. They're also not aware of their basic worker rights. They do not get any benefits, such as insurance or end of service (an unorganized economic sector at the mercy of employers).
Rewell Society, the Jordanian Farmworkers Union (founded and headed by Methqal Al Zenati) and the Arab Group for the Protection of Nature (APN) are working on establishing a more just environment for farm workers. Look for more news on how we're working with these organizations to help organize farm workers.