Rewell Society Founder Passes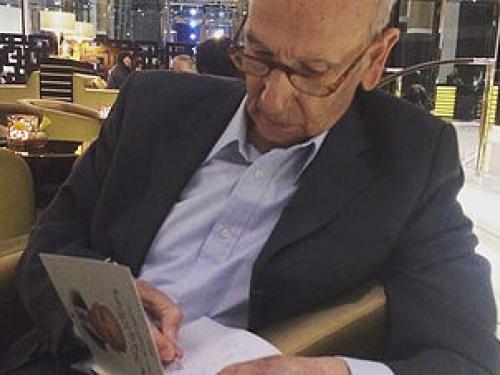 For the many thousands touched by the life of lawyer-activist Mohammed Ayyash Mulhim, the day of his passing on the 26th of June was indeed a sad day in the Summer of 2015. Mulhim's extended family counted the poor, the dispossessed, the underclass and the voiceless masses across the Arab world. For decades on end Mulhim had worked silently and relentlessly, exploiting his vast network of bankers, influencers, politicians and other powerful Arabs, for the goodwill of the common people. 
Wherever he landed, he applied his legal knowledge and expertise to influence lives and help them understand and work better at their potential. He advocated education, gender equality, the right to organize and unionize and labor rights. He challenged and resisted widespread injustices, and helped organize communities into stronger and more effective entities across the Middle East from Saudi Arabia and Kuwait, and to Palestine and Jordan. The endless eulogies pouring in from around the Middle East in his wake and the many honest voices praising his legacy attest to the great legacy Mulhim has left behind.