Rewell Society Delivers 50 Grape Arbors to Five Jordan Valley Villages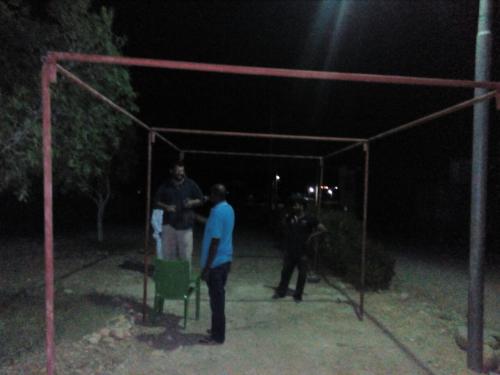 A few months ago Rewell Society started a campaign to collect donations to manufacture and distribute 100 grape arbors to poor families in five  Jordan Valley villages. The effort was shared by the Jordan Agricultural Workers Association, which supplied the list of the needy families.  
These small projects would give the families sustainable supplemental incomes from selling grape leaves and grapes. So far, we've collected half the capital required and went to work, manufacturing the first batch of 50 steel grape arbors. 
Now, we've started our next campaign, which we hope would raise the donations necessary to manufacture and deliver the next 50 grape arbors to families in Jordan Valley villages. 
"I can't put into words the joy I saw radiating on the faces of those who finally received the grape arbors. Most of us would think little of such small projects, but to poor families, it means a lot and it does give them more hope for a better future," said Methqal Zenati, Rewell Society's Treasurer. Rewell Society is planning a distribution network in the near future, which would help poor farmers reach retailers in Amman and elsewhere directly and without paying for middlemen.  
Your donations would make a lot different for impoverished families, putting smiles on many faces. To donate to the cause, please contact Mr. Zenati at (0797459738) directly.