Grape Arbors Ready for Installation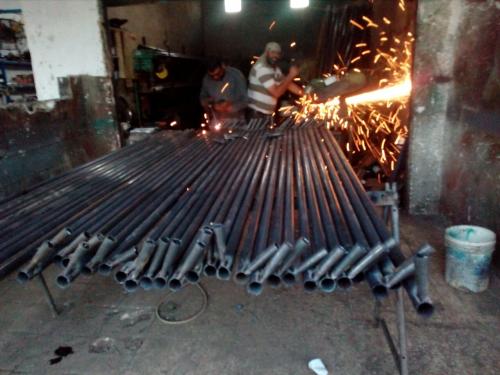 A few months back, Rewell Society started collecting donations for a charity fund that subsidizes 80% of the cost for building 100 grape arbors for poor farmers in the Jordan Valley. 
Half the fund has already been collected and work to manufacture 50 units of the metal arbors is now accomplished. The Society will now transport and install the 50 arbors, and plant grape trees, in the Jordan Valley region. Each of the preselected poor farmers will get one grape tree and an arbor. This project is done with the cooperation of the Agricultural Workers Syndicate, whose founder and manager is a board member at Rewell Society. The beneficiaries of the project will pay a symbolic JD20 dinars for each unit, money that is reinvested in the Society for managing charity projects. To help, please contact Rewell Society's Treasurer Mr. Methqal Zenati on his mobile (0797459738).