Farmer Struggles in Wadi Al Rayyan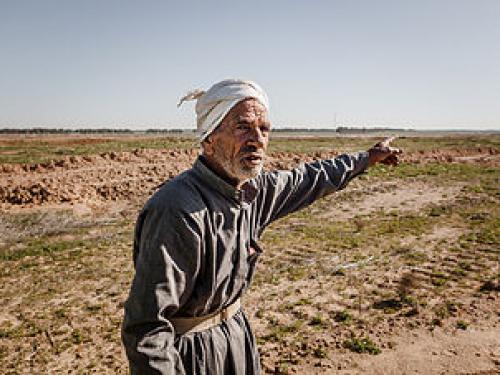 Rewell Society, Arab Group for the Protection of Nature (http://www.apnature.org/en) and Agricultural Workers Union met with members and representatives from the agricultural community of Wadi Al Rayyan in the Jordan Valley. An open discussion followed Iftar, highlighting the many challenges faced by farmers and farm workers.
In summary, the issues discussed ranged from an inability to compete with produce imports in margins, lack of efficient channels of distribution, ineffective support from the public sector, a disorganized industry resulting in uncompetitive seasonal farming, as well as a lack of proper funding or investor interest, farmer illiteracy and a deficiency in knowledge resources. Of course, irrigation water scarcity and quality were also discussed. The Society and attending NGOs agreed on cooperating with the farmers on the issues raised.