Donating a Thousand Trees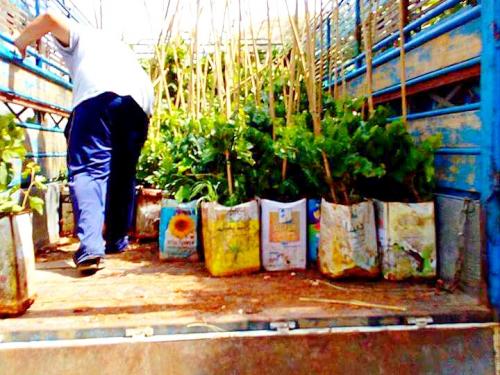 Rewell donates funds for APN's Green Caravan campaign in the Jordan Valley. This Friday (October 21st) Rewell Society (rewellsociety.org) and APN (apnature.org) will join forces to plant the first batch of a 1000-tree campaign in the Jordan Valley. 
Rewell Society is the Gold Sponsor for this 1000-tree campaign; under APN's Green Caravan initiative. The initiative engages donors for tree-planting campaigns in Jordan and Palestine. To date APN's Green Caravan has planted well over 2 million trees using donated funds. 
The trees bought with Rewell Society's donations will go to small farmers in the Jordan Valley that meet certain criteria. The list of those farmers was compiled by the Farm Workers Union, an organization working closely with and helping small Jordanian farmers become more productive.
Farming strengthens and deepens the bond of people with their land and alleviates poverty in rural areas. 
To volunteer for the 1000-tree Green Caravan campaign this Friday or the second half of the campaign (to be communicated), please call APN @ 962 6 567 3331 or email "info@apnature.org". 
To have your name registered for future campaigns please register on APN's website http://bit.ly/2e0BfBa.